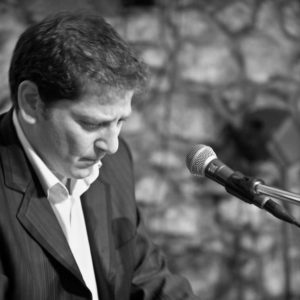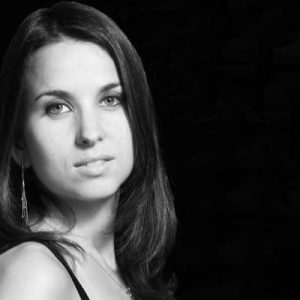 Héloïse Hervouët
Born in Monaco in 1985, she is one of the most brilliant artists of the new generation. Trained at the Prince Rainier III Academy of Music of Monaco, at the Regional Conservatory of Saint Maur-des-Fossés, and at the National Conservatory of Music and Dance of Lyon, she won the Ludmila Knezkova-Hussey International Competition at Canada, Lions Club International, and SOGEDA Fellow, Princess Grace of Monaco Foundation and the Turquois Foundation.
The young artist is the guest of prestigious festivals around the world. She also performed at the Chorégies d'Orange, the Radio France Festival in Montpellier, the Printemps des Arts in Monte Carlo and the Monte-Carlo Opera season.
Passionate about chamber music, Héloïse Hervouët is the partner of eminent musicians : David Lefèvre, Tibor Kovàc, Vanya Cohen, Frédéric Audibert, Bernard Soustrot, etc.
She has also been invited to The Philharmonics ensemble of soloist musicians of the Vienna Philharmonic Orchestra. Since 2010, she has been collaborating regularly with the Monte-Carlo Philharmonic Orchestra as a soloist, orchestral pianist and chamber musician.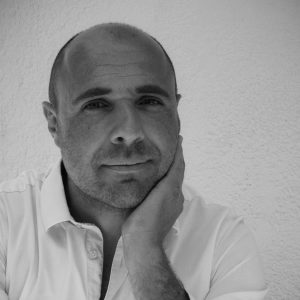 Olivier Lechardeur
Olivier Lechardeur was born in Marseille. After obtaining Premiers Prix of piano, violin, chamber music and Music Analysis, he went on to study at the Geneva Conservatoire, in the classes of Elisabeth Athanassova and Guy-Michel Caillat.
His career then brings him to meet personalities such as Georgy Sebok, Vladimir Spivakov, Ruggiero Ricci, Michel Portal …
Since then, his passion for chamber music has allowed him to meet many musicians from all countries with whom he has performed in France, Italy, Belgium, Switzerland, Norway, Tunisia, Syria, Algeria, China …
Since 2006, he has been collaborating with theatre actors (Philippe Girard, Didier Sandre, Marie-Christine Barrault, Samuel Labarthe, Sophie Brochet…) as part of plays mixing music, theater, reading (Debussy-Van Gogh, Le Loup, L'Effroyable Histoire du Petit Poucet, Aux animaux-aux enfants, Trazom, L'Intruse…)
In 2008 he founds of the Australoquintet ensemble in which he shares his enthusiasm for tango and music from the South with four passionate musicians, accomplices of long standing.
In 2011, he founded the "Trio des Esprits" with violinist Laurence Monti and cellist Frédéric Lagarde.
Between 2013 and 2015, he teaches chamber music at Cefedem Sud.
Olivier Lechardeur is currently Professor of Art Education at the Departmental Conservatory of Aix-en-Provence.